northeast creek housing.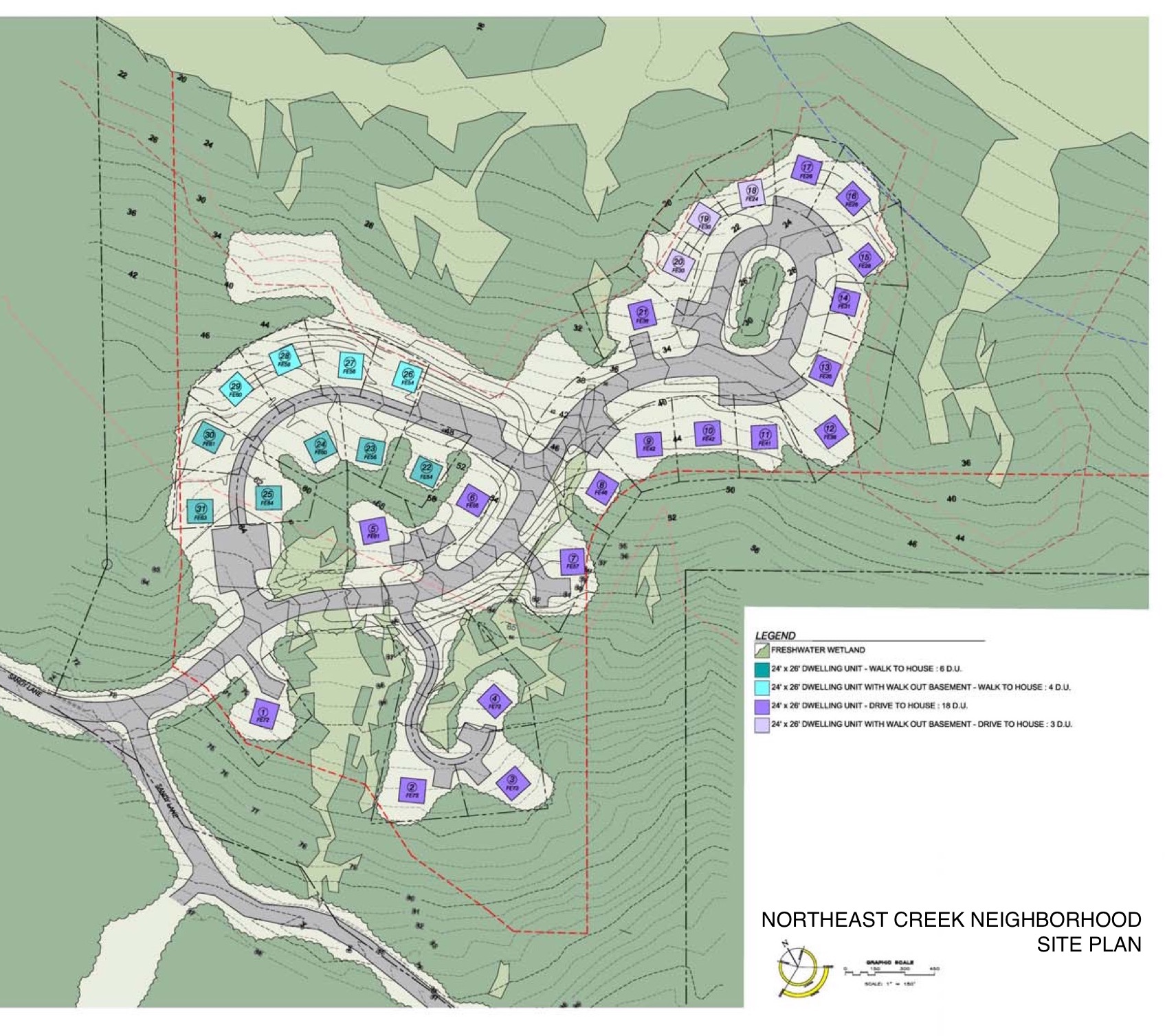 northeast creek housing. bar harbor, maine.
This neighborhood of 31 green, affordable houses employs simple sustainable design principles to minimize construction and operating costs. A very tight, well-insulated building envelope coupled with a single-source heating appliance is the core design feature that allow these small houses to provide affordable, comfortable workforce housing on Mount Desert Island.
Coldham + Hartman Architects of Amherst, MA were the design architects. john gordon | architect was the architect-of-record.